whether buying or selling, 'sommer' is always the season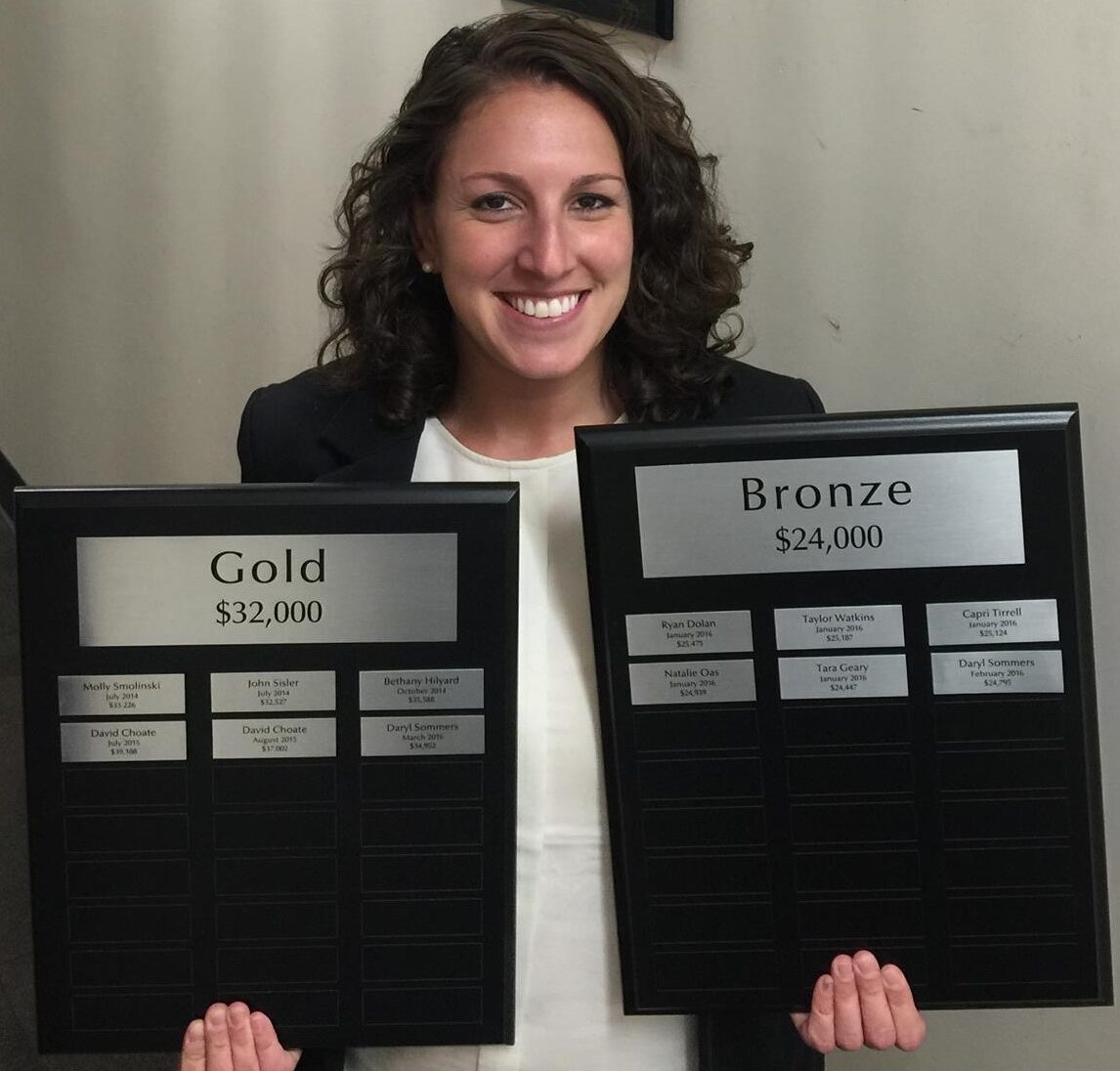 Daryl Sommers, GRI
RealtorⓇ | Veteran
m: (720) 668-6670
Daryl runs a great business! An awesome & honest advocate for you. I just sold and bought a house with Daryl (both went great). Prior to selling, she determined we could increase asking by $50k due to the lack of competition in my area. In addition, we got $15k over asking and were under contract the first day with a well-qualified buyer. Throughout both, she demonstrated professionalism and pragmatism. Set realistic expectations. For each close, I needed to pay contractors to get work done quickly. She has a solid group of regulars. She is a true go-getter and worked harder to secure discounts than I would have myself. Daryl is a great person, and a great person to have on your team.
– Mike Scarborough
Daryl was so amazing in helping us purchase our first home. She was always very timely in her responses to my many questions and walked us through each step so there were no surprises. We very much appreciate all the time and effort she put into making this a seamless transition into home ownership! Thank you so much for making the biggest financial decision of my life super easy and painless! We can't wait to get the keys to our new home next week! This gypsy is ready to unpack her bags for a while.
– Megan O'Dell & Tyrel Homra
"One of the best compliments you can give a fellow Realtor is that you would enjoy working with them on future deals. Based on our recent transaction, I would absolutely enjoy working with Daryl again." -Karl Leuders
Daryl went above and beyond our expectations. She was knowledgeable and if she didn't know, she used her resources to find out the answer. I was also impressed with her negotiation skills. She is professional, courteous and genuinely a good person. She was also responsive in a timely manner with our questions throughout the building process. I would definitely recommend her to my friends and family and use her again for any future home purchases and/or sales.
– Kathy & Dustin Padilla
Daryl is awesome. She knew just how much to push and when to back off as I made a big life decision. Couldn't have done it without her!
– Celia Daly
Daryl was absolutely fantastic to work with as she helped me find a condo in downtown Denver! She really listened to what I was looking for, gave her honest opinions, and had a wonderful attention to detail/follow-up. As a first time homeowner, her expertise was invaluable to my clueless self!
– Caitlin Bess
Daryl was great! Responsive, attentive, detail oriented and very flexible with her schedule which was a blessing with my timeline. She was someone I could easily connect with and trust, and in making such a huge life decision, that was important. Overall, I'd recommend her to anyone looking. Will be working with her again if/when I look for any real estate related dealings.
– Anna Martinovich
I have worked with many realtors as a painting contractor. Daryl has been among the best. She clearly works hard to get the best price for her clients and to ensure that her sellers get what they deserve. Communication is among the most important things in any relationship. My experience with Daryl has been clear, timely and consistent.
– Rob Peterson 
Daryl got us the home we wanted at the price we wanted! AND had to work hard to do so! I still reach out to her when I have random real-estate questions about our property and she always responds or calls me back immediately. She has been a huge asset for us!
– Kyle Beavers
I've known and worked with Daryl for years. She is such a delight to work with and has so much integrity throughout every transaction!
– Bella Kenny

Qualifications
2+ years of Real Estate experience in Colorado and New York

8+ years experience in customer service and marketing

US Coast Guard Veteran

4+ years as a Colorado resident

Lived in 4 foreign countries, love international clientele!

Bachelors Degree from University of Vermont with some graduate studies

Hobbies include: volunteering with Denver Botanic Gardens, travel, the arts, theater, skiing, hiking, camping, yoga, live music
I have been in Real Estate for almost 3 years, once licensed in NY and now in the front range of Colorado. I specialize in first time home buyers and sellers as well as Veterans, as I am a Veteran myself. My clients tell me they enjoy working with me because of my honesty, forthrightness and the fact that I know when and when not to push my clients. My clients notice my knowledge and when I do not know the answer, I will write it down and get them an answer ASAP. My phone is always by my side for my clients, as this can be a tough process and I always want to be there and ready for my clients at all times. I have a 100 percent client satisfaction rating currently, and I think my reviews speak for themselves.
Why Real Estate?

Real Estate is the family business. Although I have been licensed for almost 3 years, I have been speaking Real Estate since childhood. As a child, I assisted my top performing RealtorⓇ
 mother in open houses, helping clients, putting up signs and even driving clients around. I enjoy the entire process of seeing the excitement in a client's eyes when they find their dream home, or presenting a client with a full price offer so they can upgrade their home. Real estate is exciting and sexy. I love being asked about the market and telling client stories. Most importantly, I love the relationships Real Estate builds, new friendships and new experiences. Real Estate changes each day, and that's what keeps me interested. Helping people find their dream homes and watching them personalize their home after move in is my favorite part of the process. Real Estate is beyond a sale, it is a personal relationship lasting a lifetime.
How likely is it that you would recommend Daryl Sommers to a friend or colleague?
Overall, how satisfied or dissatisfied are you with Daryl Sommers?
Popular Areas
 Colorado has many beautiful neighborhoods and cities that my clients call home. Below are a few examples of some of the locations I currently service.